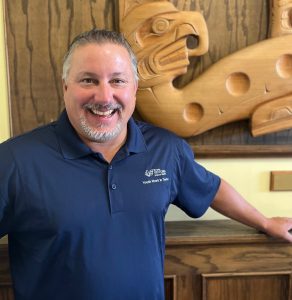 Kevin Blecic is a passionate Trades Coordinator specializing in youth apprenticeships within the Greater Victoria School District. With a deep commitment to helping students pursue vocational pathways and gain practical work experience, Kevin has played a vital role in connecting students with apprenticeship opportunities.
With over 24 years of experience in the field of trades education, Kevin has dedicated his career to empowering students and preparing them for successful futures. Recognizing the value of hands-on learning and real-world experience, he has focused on establishing youth apprenticeship programs within the Greater Victoria School District.
Through Kevin's guidance and mentorship, he has helped countless youth navigate the apprenticeship process, discover their passions, and secure meaningful employment opportunities.  To all parents, if you want a secure future for your kids, consider the trades.
Contact: Kevin Blecic, kblecic@sd61.bc.ca

Are you interested in…
… becoming a youth apprentice?
… making money while you're still in high school?
… earning up to 16 credits outside the timetable?
… qualifying for a $1000 scholarship?
The Youth Work in Trades program lets you start the work-based training component of a trade apprenticeship while still in high school. By finding a sponsor employer and registering with the ITA as a youth apprentice, you can earn 16 credits towards your high school diploma and 480 hours towards your trade credential.
Ways to become a Youth Work in Trades student:
You, or your parents, may know an employer/red seal journeyman who is willing to hire you
Work with your school career coordinator to find an employer that will hire you as a youth apprentice
Develop a relationship with an employer through work experience, and then get hired as an SSA
Skilled Trades BC manages over one hundred apprenticeable and Red Seal trades. To explore these trades, visit the Skilled Trades BC website.
Check out the SD61 District- Youth Work in Trades website for more details.
Visit your school Career Centre to discuss your options with your Career Teacher or Career Centre Coordinator.